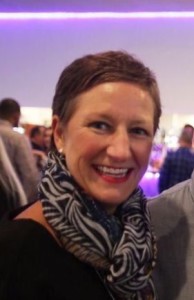 Supporting primary and secondary breast cancer patients to make informed choices. Sharing information and up to date news on treatments, breast surgeries, consultants, hospitals and providing useful links
Abcdiagnosis is an organisation and network offering ongoing peer to peer support for patients with a breast cancer diagnosis, reducing fear, anxiety & isolation, and supporting them to resume their normal everyday life, both living with & beyond cancer.  After my own diagnosis with breast cancer in 2007, I became acutely aware of the lack of resources & information available to breast cancer patients. One avenue I explored was exercise, finding that my own mental health & well-being improved substantially when exercise became part of my own approach to my diagnosis. The web site has grown and developed over the years and I think it helps that I can relate to all aspects of other patient's journeys, having breast cancer myself.
Created in 2013 we are the patient "one stop shop" for breast cancer, whether it be primary or secondary breast cancer.  I launched on 15th February 2013, six years into my cancer diagnosis. A year later I was rediagnosed with incurable secondary breast cancer but continued to develop content for the website, engage in patient advocacy and set up the exercise retreats and patient advocacy.
This has led to the launch of my other website in October 2019 METUPUK, which focuses on secondary breast cancer.
The SBC infographic we created is signposted by NHS England for use throughout England for breast cancer patients' awareness of "red flag" signs and symptoms of secondary breast cancer.
I hope you find this information useful and informative enough to want to share it with others.
Thank you
Jo