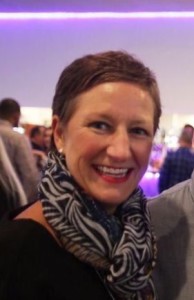 Supporting primary and secondary breast cancer patients make informed choices with information and up to date news on treatments, breast surgeries, consultants, hospital and useful links
I originally created this web site to provide 'signposting' for information to help make the right decision for patients at this crucial time in their diagnosis.  From my own experience, not enough patients were being offered the different options of reconstructive surgery (whether you have a single mastectomy, double mastectomy or reconstruction) so having information to make an informed decision and ask the right questions.  If the surgery is not available at your local hospital then you should be able to get the surgery you want elsewhere and feel confident in being able to do this.  Finding information on surgeons and specialist for reconstruction and being able to ask to see someone else, or for a second opinion, may be necessary.  Providing links to hospitals and cancer networks and information to source this quickly within a timescale I felt was needed.  Together with up-to-date news and information in one place about new and up and coming breast cancer news from various sources in the UK and around the world it gives a comprehensive tool to help patients.  This is all about making the right CHOICE after a breast cancer diagnosis.
Currently, I am developing a web based app which will provide 'true' pictures of reconstructions performed in UK hospitals provided by patients themselves so that patients have pictures available at their fingertips to make the right decision for them within the NHS timescale.  Time is of the essence.
In addition I feel that exercise is something that can help hugely for patients going through chemotherapy as well as for your recovery afterwards so you will hear me talking a lot about cycling, running, walking and yoga as I feel this has helped me greatly in my own recovery physically aswell as mentally.
Within social media, it provides peer to peer support for patients and occasionally a chance to meet up with other breast cancer patients around the country.  We have regular small meetings with a group called Breast Cancer Chat World Wide and you will find their details in the links section.
Only after a year of launching my website I was diagnosed with secondary breast cancer.  This is also known as stage IV breast cancer and it is incurable.  I am continuing to develop my web site, now additionally with secondary breast cancer information, even though I have treatment every 3 weeks and will continue this for life.  There is no cure currently and there are many issues that need addressing and highlighting, which is why I have also been lobbying the government and even met with the Shadow Health Secretary; Heidi Alexander and my own MP; Debbie Abrahams in January 2016 to push issues in conjunction with Breast Cancer Care.
I hope you find this information useful and informative enough to want to share it with others.
Thank you – Jo