I created two infographics to explain this and to help primary patients recognise red flag symptoms of secondary breast cancer.  These infographics are now signposed by NHS England within their supporting documentation for Cancer Alliances and also now in Greater Manchester Cancer End of Treatment summary reports for all primary breast cancer patients to make sure that patients have a discussion about their specific risk of recurrence.
Click the images below to view/download as PDF:
ABCDiagnosis Ductal Breast Cancer Infographic
The first is for DUCTAL breast cancer.  Latest version (9) produced 24/02/2020.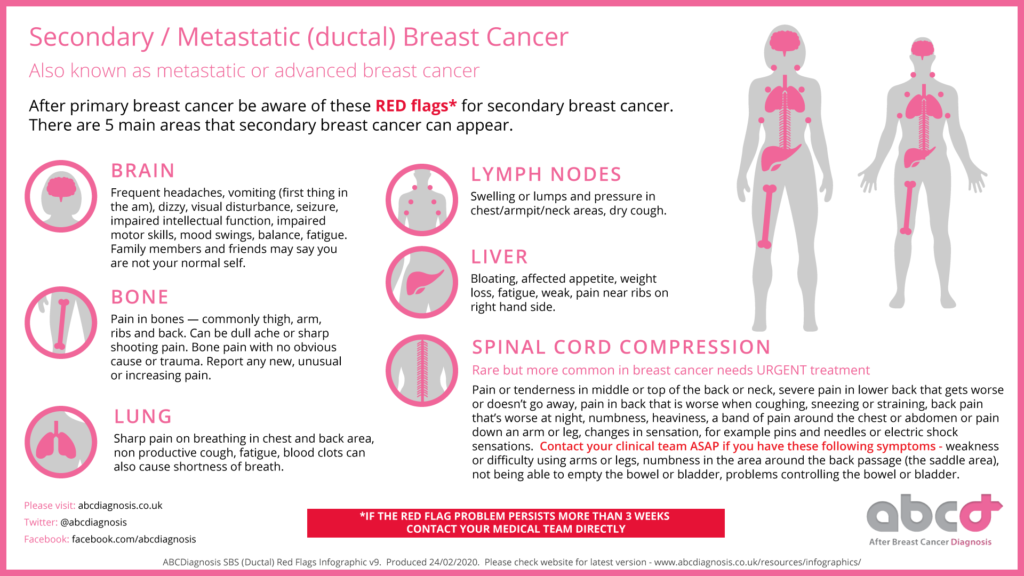 ---
ABCDiagnosis Lobular Breast Cancer Infographic
The below infographic is for LOBULAR Breast Cancer as breast cancer metastasizes to different areas than a normal ductal lump. Latest version (8) produced 21/11/2019.