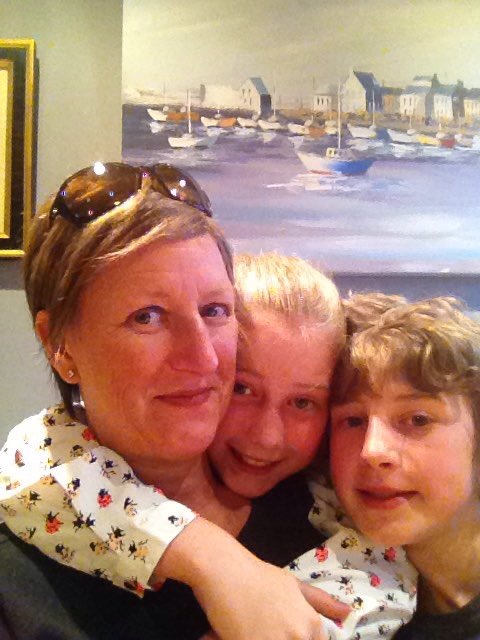 After the blog No point in worrying – life goes on it was time for my oncology appointment and results of the PET CT scan.  I had finished my chemo 4 weeks prior to getting my results on the 9th June and the scan showed that I had a partial response to chemo.  So the sternum and the bit in my shoulder have had some positive results with chemo but not fully gone.  I had already had discussions since February with Dr G about the next step and we have decided to go for the option which is a sternectomy.  This means that the breast bone or sternum will be cut away and removed from the ribs and then replaced with a metal or and composite material, cemented into place, the ribs can be reattached and the pectoral muscles are then used to hold the area together.
Simple.
I had already seen, as part of the referral to the MDT, a Cardio Thoracic surgeon and an Oncoplastic surgeon.  This is big surgery – nothing simple about it – I will be operated on at the heart and lung centre in Wythenshawe hospital which will take 8 hours in total split between the two surgeons.  I have a couple of issues that have been highlighted to me, in relation to the implant I have with my reconstruction, as it may 'fall out' or they may have to remove it due to possible worry of infection.   There is no way that they will want to risk that but now everything I fought for with the LD reconstruction may have all been for nothing.  They will also have to be careful with the portacath due to the position on my chest.
Surgery was booked for 28th June but then had to be rearranged for Tuesday 12th July.  I know that I will be in ICU for 24/48 hours and then possibly on a ward for 5 or so days after the op.  They advised about using a dressing called PICO dressing which reduces oedema.  I was lucky enough to attend the Association of Breast Surgeons conference in May and found the manufacturers Smith & Nephew were there who produce these specific dressings, so I could ask them about how it worked.
Dr G believes that the operation is the best option for me as I have a 'low cancer load' so I should be able to get into a remission after this op so that is the plan…  my tumour markers are already down after chemo, so hoping they continue to drop to where I was before this happened.  I know there are no guarantees though, I'm not stupid.
There are so many things currently going around in my head.  I have this option and of course I will take it but I don't really have a choice.  My choice is to leave it and then the possibility of it coming back sooner and further treatment – sooner.  So again, I have no choice – I need to be here for my children.
It's positive they can do something but of course it doesn't come without risks – the risk of infection and they have to discuss the risk of death.  Being treated at the heart and lung centre – that's scary enough.  I'm told I probably won't have a cleavage anymore (that doesn't bother me) but then they may have to remove my implant due to the risk of infection so I may wake up with no right breast.  My original reconstruction surgery was 10 hours long and I feel upset that this may have all been for nothing.
But I have to be thankful right?
I wish I would have had a double mastectomy as it would be one less thing to worry and stress over.  I still have pain in my right shoulder where the LD muscle was taken – I get on with living instead of thinking about the pain.  I'm worried how the chest is going to feel, how numb I will be.  I have no feeling in the left shoulder and neck due to radiotherapy and lymph node removal last year, so now I'm going to have my chest opened up and fixed back together with metal and composite and pectoral muscles pulled across to hold everything into place.  I'm scared half to death but I smile and carry on.
Thankfully, through this, I have met someone who has recently had this surgery.  She has researched the surgery and the specialists herself as she was the first, I believe, to have this done in the area and I will be having the same two surgeons she had.  Her fitness and outlook is very, very similar to mine so I'm glad I have had the opportunity to meet and get the real facts about the op.  She is amazing and I am in awe of her strength and knowledge.  But I'm very worried of the decreased lung capacity I will experience especially initially and worried sick if I am to cough or sneeze… and the "what ifs".  It's things you take for granted – I won't be able to sleep on my front anymore (favourite sleeping position) or lie face down on a sunbed (no plans for a holiday yet..) or even lie on my side in bed – it's the little things that affect your day to day quality of life.
So I've had all the risks explained to me and I know I still have to do this.  I have only just told my children.
I feel I needed to tell them as late a time as possible so that they don't have nightmares or worry unnecessarily about this for longer than necessary.  I will play it down and say that everything will be alright.  Something that people tell me and in my heart of hearts know long term it won't be until they find a solution to this shitty disease.  Meantime, they can chop away at my body as I know that this can give a better remission than leaving it there and the patient can live longer; from the articles I've read about secondary breast cancer and surgery.
So I will give my children a big hug Tuesday morning knowing that I won't see them for a few days as I don't want them visiting me wired and with drains in ICU.  And there will just be one request that I will have to ask of them when I see them next and that will be don't hug me too tight.
Footnote : In light of all this #TeamABCD rides again and we completed the Manchester to Blackpool 62 mile bike ride on Sunday 10th July with Jeff my husband and my lovely supportive friend Jo Cunningham.  We finished in 4 hrs 51 minutes.  If you feel you want to do something for me whilst I'm in hospital, please don't send flowers or anything else for me but just send some good wishes on line and maybe sponsor us for doing this ride for The Christie charity.   The money will go to research into secondary breast cancer and how the cancer becomes resistant to chemotherapy.  Something that anyone with secondary breast cancer lives in fear of and why the disease progresses for many and can't be cured.  Something that my beautiful friend Abigail Marshall died of on Thursday 7th July and I just wish I could have helped to make a difference for her.
Thoughts with her family and friends.
Thank you.
www.justgiving.com/Joanne-Taylor41